Be part of the Addiction/Recovery eBulletin®

Advertise with Us to Reach Over 22,000 Weekly Subscribers!
_______________________________________
ADVERTISING RATES FOR 2018
DISTRIBUTION:
The eBulletin is sent out every Tuesday and reaches over 22,000 recipients in the USA and the UK. There is also a WEEKEND EDITION sent out on Friday mornings to everyone who did not open it by Thursday evening.
AUDIENCE:
Industry professionals, health and wellness clinicians, treatment centers, doctors, corporate CEO's, MFT's, admission coordinators, press and members of the recovery community.
You'll also be on our WEBSITE:
Tuesday's edition becomes the home page on the website, with over 5,000 views each week — and growing. Each edition is then archived where your ad will remain permanently active.
SOCIAL MEDIA:
Each week the Addiction/Recovery eBulletin® is posted and shared thousands of times on FACEBOOK, TWITTER, LINKEDIN and INSTAGRAM.
eBANNER AD SPECS:
TWO ADs in TWO places FOR ONE LOW PRICE!
Standard Ad & eBanner Bulletin Board Ad:
Three months: $2,500
Six months: $3,500
One Year: $5,700


Business Ad & News Box Ad:
Three months: $3,000
Six months: $4,500
One Year: $7,500


Executive AD & VIP Picture Frame Ad:
Three months: $3,500
Six months: $5,500
One Year:$9,000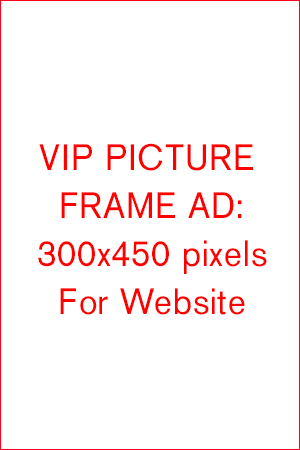 • eBanner Ad linked to your company website
• Archived on www.addictionrecoveryebulletin.org website
CALL: (818) 762-0461
THE LATEST, BREAKING NEWS!
Stories you can share with friends and colleagues.
The weekly Addiction/Recovery eBulletin® newsletter features news and articles from the previous week related to the world of addiction and recovery.
Categories include:
• Breaking News
• Scientific Studies
• Celebrity Sobriety
• Pharmaceuticals
• Process Addictions
• Alcoholics Anonymous
• Book & Film Reviews
• Editorials
• Medical Research
• Industry News
• Law Enforcement
• Obituaries
• Eating Disorders
• Treatment Advice
• Recovery Stories
• Group Therapy Topics
• Advocacy Initiatives

FOR MORE INFORMATION:
Leonard@AddictionRecoveryeBulletin.org
Leonard Buschel
Editor & Publisher