2016 Las Vegas Edition TBA –




For Information, Call 818-762-0461

Contact Us for More Information

3rd Annual (postponed until 2016)

REEL Recovery Film Festival ~
LAS VEGAS, NV 2016 Edition
September 2016
Container Park Complex
707 Fremont Street, Las Vegas, NV 89101
——————————————————————————
Call for Las Vegas Sponsorship Information
Call to bring your clients for FREE:
818-762-0461
 ——————————————————————————
Foundation for Recovery is proud to partner with Writer's in Treatment to bring you the 3rd Annual REEL Recovery Film Festival in Las Vegas!
The Las Vegas REEL Recovery Film Festival features 2 days of films that tell stories of addiction and recovery. There will be many special guests at this year's festival.
Join us as we kick off National Recovery Month with the REEL Recovery Film Festival! The festival showcases filmmakers who make honest films about addiction, alcoholism, treatment and recovery.
Tickets are $5 per day or can be purchased at a group rate of $100 for 25 tickets. Call 702-257-8199, ext. 902 for information.
Tickets can be purchased in advance at the following locations:
Peer Recovery Support Center
2625 S. Rainbow Blvd., Suite B
Las Vegas, NV 89146
Foundation for Recovery
3321 N. Buffalo Drive, #225
Las Vegas, NV 89129
——————————————————————————
Here's a look at the 2014 Film Festival Schedule:
Saturday, September 7
10:00 a.m.    Bill W. – Followed by Q&A w/ Dan Carracino, Director
William G. Wilson is co-founder of Alcoholics Anonymous, a man included in TIME Magazine's "100 Persons of the 20th Century." With Bill as its driving force, A.A. grew from a handful of men to a worldwide fellowship of over 2 million men and women – a success that made him an icon within A.A. A reluctant hero, Bill Wilson lived a life of sacrifice and service, and left a legacy that continues every day, all around the world.
1:00 p.m.    Behind the Orange Curtain – Followed by panel discussion
Behind the Orange Curtain is a documentary that delves into the staggering problem of teenage drug abuse in one of the most affluent counties in the country. Young, privileged teenagers are dying of drug overdoses in record numbers in Orange County, California. This documentary film will set out to ask the question…..why?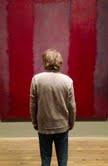 4:00 p.m.    The name of this movie must remain anonymous, people – call for details. Recovery stories to follow.
7:00 p.m.    Bob and the Monster – Followed by Q&A w/ Bob Forrest
This documentary film follows outspoken indie-rock hero Bob Forrest, through his life-threatening struggle with addiction, to his transformation into one of the most influential and controversial drug counselors in the US today. BOB AND THE MONSTER crafts contemporary footage, animation and compelling interviews with archival performances and personal videos from Bob's past to reveal the complex layers of this troubled, but hopeful soul.
9:00 p.m.    Still Alive – Paul Williams
Director Stephen Kessler sets out to profile the prolific singer/songwriter/actor who seemed ubiquitous in the 1970s and '80s, only to disappear from the spotlight following a protracted battle with drugs and alcohol. Convinced that the once-prolific Paul Williams has passed away as he scours the Internet to purchase one of his albums, Kessler discovers to his surprise that not only is Williams alive and well, but he's also still performing regularly to adoring fans around the world.
——————————————————————————
Sunday, September 8
1:00 p.m.    Flight – Followed by discussion w/ Larry Smith, former pilot
Whip Whitaker is a commuter airline pilot. While on a flight from Orlando to Atlanta something goes wrong and the plane starts to fly erratically. With little choice Whip crashes the plane and saves almost all on board. He denies being impaired, so while an investigation is underway, he is told to keep his act together. However, letting go of his addiction is not as easy as it seems…
4:00 p.m.    Owning Mahowney – Followed by panel discussion
Dan Mahowny was a rising star at the Canadian Imperial Bank of Commerce. To his colleagues he was a workaholic. To his customers, he was astute, decisive and helpful. To his friends, he was a quiet, but humorous man who enjoyed watching sports on television. To his girlfriend, he was shy but engaging. None of them knew the other side of Dan Mahowny–the side that executed the largest single-handed bank fraud in Canadian history, grossing over $10 million in eighteen months to feed his gambling obsession.
7:00 p.m.    Leaving Las Vegas
Because his wife left him and took his son with her, screenwriter Ben Anderson has started drinking, a lot. When he gets fired, he decides to leave everything behind and move to Las Vegas and drink himself to death. In Las Vegas he meets Sera, a prostitute with some problems as well who he moves in with.