Director, Producer & Supporting Cast
Founder & Director: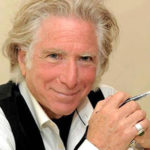 Leonard Buschel is a Philadelphia native, and a very happy Los Angeles transplant. He is California Certified Substance Abuse Counselor with years of experience working with people struggling with addiction. He attended Naropa University in Boulder, CO. Mr. Buschel is the founder of Writers In Treatment whose primary purpose is to promote 'treatment' as the best first step solution for addiction, alcoholism and other self-destructive behaviors. Leonard is the director of the REEL Recovery Film Festival & Symposium®, the editor/publisher of the weekly Addiction/Recovery eBulletin®, and the producer of the annual Experience, Strength and Hope Awards® in Los Angeles. He has recently released his book "High: An X-Rated Marijuana Memoir," now available for purchase on Amazon.
www.addictionrecoveryebulletin.org
www.reelrecoveryfilmfestival.org
Wikipedia
In addition: Mr. Buschel has studied with many numinous psychologists and evolutionary thinkers including R.D. Laing, Bruno Bettleheim, Joseph Chilton Pierce, Pir Valiat Khan, James Hillman, Robert Bly, Chogyem Trungpa Rimpoche, Rev. Michael Beckwith, and Ram Dass. He also was the co-founder of The Laughter Heals Foundation, a non-profit organization promoting the healing power of laughter. Recently he assisted Malibu Ranch Milestones with their full day workshop with Dr. Patch Adams. Mr. Buschel also assisted at the Spirit Recovery Conference in Palm Springs, featuring Byron Katie, Dr. Joan Borysenko Tian Dayton and Mariette Hartley. Previously Mr. Buschel worked for Logan House Publications as editor and publisher.
Associate Producer: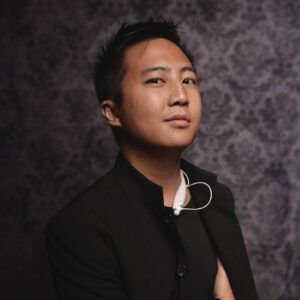 Christopher Lee touts over two decades of professional experience as an event producer in weddings, nightlife, corporate events, nonprofit fundraising, and festivals, with a wide breadth of technical experience that allows for the creation of unforgettable events for any audience. Embarking on his sobriety journey with the start of 2023, Christopher is familiar with the many ups and downs of addiction and recovery and is presently on his own recovery journey as he continues to address and unpack the many addictions that he lives with. His book, "the way we wound up being" is available on Amazon.


Associate Director / Producer: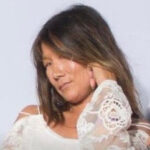 Grace S. Leung, a proud native New Yorker, brings a wealth of experience in marketing, branding, business development, partnerships, and community relations, driven by her deep desire to make a positive impact. She began her career at the National Football League in New York, gaining skills and a pursuit of excellence. Now in Hermosa Beach, CA, Grace is a creative consultant for startups and global brands as well as a voiceover artist (a gift of the pandemic.)
Her passion for mental health, wellness and service above self is evident through years on philanthropic boards. She currently serves as the Director of Member Relations, Marketing and Partnerships for the NFL Alumni Association of Southern California and the Club Administration Chair for the Rotary Club of Mental Health & Wellness. Grace's commitment to self-improvement and desire to serve others led to various certifications such as Expiration Term of Service Sponsor to aid veterans in their transitions to civilian life, Peer Specialist and Pet Loss Grief Specialist.
Her involvement in the 15th Annual Reel Recovery Film Festival aligns with her passion for mental wellness and to spread hope.
Graphic Designer:
Chris Lukather is a graphic designer and web designer. He studied art and design at a well-known art college just north of Los Angeles.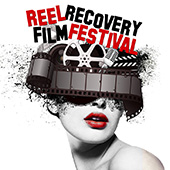 The REEL Recovery Film Festival & Symposium is produced by Writers in Treatment.
This multi-day event is a celebration of film, the arts, writing and creativity. We showcase filmmakers who make honest films about addiction, alcoholism, behavioral disorders, treatment, and recovery. Every year, we screen an eclectic lineup of contemporary and classic films, documentaries, and shorts from American and international, first-time filmmakers and industry veterans.
For more information, please contact Leonard Buschel by email at info@reelrecoveryfilmfestival.org
or by phone at (818) 762-0461.
You can also write us at:
Writers in Treatment
P.O. Box 1745
Studio City, CA 91614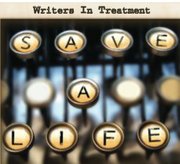 Writers In Treatment (WIT) offers free referrals for individuals suffering from alcoholism or addiction.
We publish the weekly Addiction/Recovery eBulletin® and produce the national REEL Recovery Film Festival & Symposium.