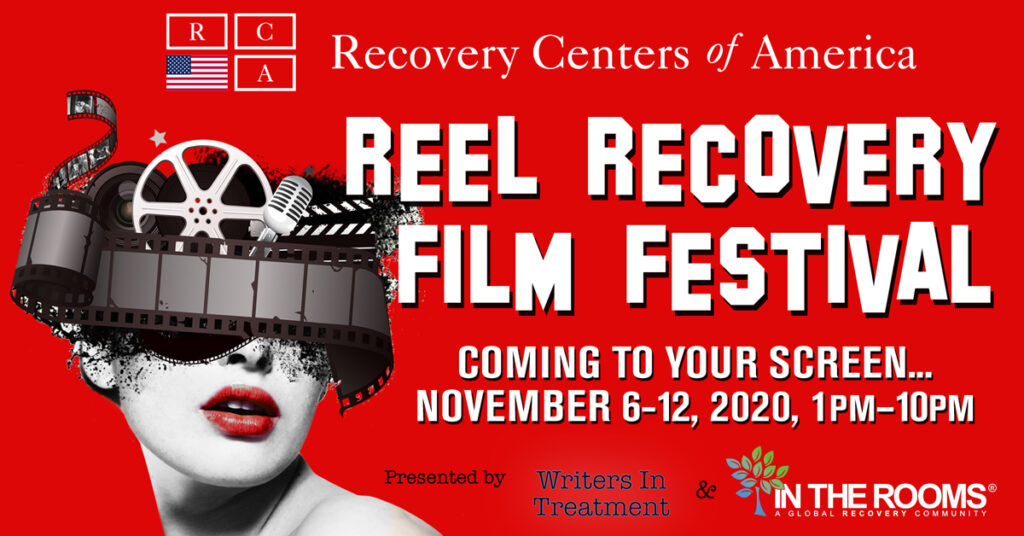 The Seven-Day Film Event That Focuses on Addiction, Mental Health, and Recovery
The 12th Annual Reel Recovery Film Festival & Symposium is proud to announce this year's Marquee Sponsor: Recovery Centers of America. "We expect this to be our best event ever thanks to our marquee sponsor and these presenting sponsors, In The Rooms and Writers In Treatment," observes producer, Ahbra Kaye.  

The festival begins November 6th and continues until November 12th. More information is available on the REEL Recovery Film Channel.
The event strives to reduce the stigma of substance abuse and mental illness by screening films that focus on the reality of addiction, alcoholism and behavioral disorders and highlight the hope of recovery and renewal. Daring to address the critical issues that touch the lives of one in six Americans, the festival has earned national praise and widespread recognition. As the opioid and addiction crisis continues to make headlines across the nation the Reel Recovery Film Festival is as relevant as ever.
Co-founded in 2008 by certified substance abuse counselor Leonard Lee Buschel and filmmaker Robert Downey, Sr., the Reel Recovery Film Festival has entertained, informed and inspired over 30,000+ attendees. Films have been selected from hundreds of worldwide submissions that include first-time filmmakers and industry pros. This year's films come from as far away as New Zealand, the Netherlands, South Africa, India, France and from across the U.S. 
The controversial "Sno Babies" a film that highlights teen heroin addiction in suburban America starts out the festival, November 6th.
Founder Leonard Buschel, "The festival is for people who love film and have an interest in the human drama and comedy of people dealing with issues of dependence, mental illness, addiction and recovery." He added, "None of this would be possible without the support of our sponsors and the filmmakers who seek to share their work with the world".
Leonard Buschel and filmmakers are available for phone interviews.
For more information:
Ahbra Kaye 
818.464.6877
Programmer/Co-Producer
ahbra@reelrecoveryfilmfestival.org
www.reelrecoveryfilmfestival.org
Facebook
Twitter: @ReelRecoveryUS