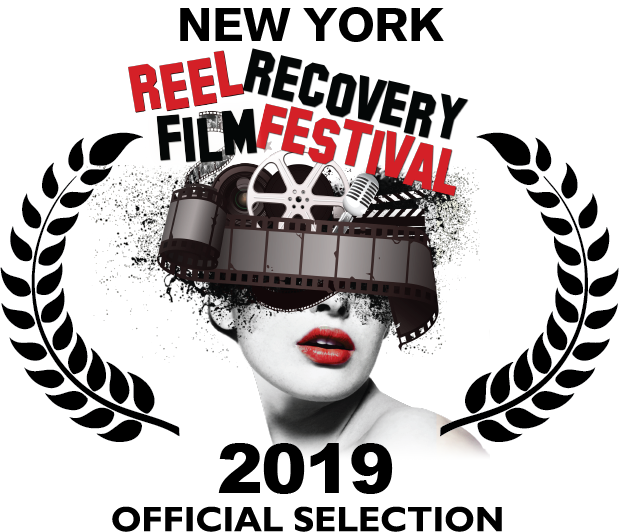 FOR IMMEDIATE RELEASE
REEL RECOVERY FILM FESTIVAL FIGHTS ADDICTION CRISIS
ONE FRAME AT A TIME
The Longest Recovery Event In America Saves Lives And Spreads Hope Through Movies
The seven-day event is a celebration of film, the arts and sobriety. It showcases honest films about addiction, alcoholism, behavioral disorders, and mental illness from veteran to first-time filmmakers.
The festival has earned praise for addressing the critical issues facing one in six Americans today, either those in recovery, the "sober curious" or the still suffering. The opioid and addiction epidemic produces daily headlines making the festival more relevant than ever.
Co-founded in 2008 by addiction specialist Leonard Lee Buschel and Robert Downey, Sr., the Reel Recovery Film Festival has grown to entertain, inform and inspire 30,000+ attendees, by showing between 50-65 films over a 7-day period. This year's films come from as far away as Spain, Ukraine, Qatar and France, and as close as Woodside and Jackson Heights.
Friday, November 1 @ 6pmOpening Night is sure to be a "slam dunk" with a filmmaker/networking party held at Pizzeria 28 (across from the theater)
7:45 Presentation by Jay Finelli, Director of Clinical Outreach for Pinelands
8pm New York theatrical premiere of The First Day, documentary starring former basketball player, author and advocate Chris Herren. Followed by Q&A with Chris and award-winning director Jonathan Hock.
Saturday, November 2, 8pm "Live from New York" its Cracked Up a raw and unflinching look at SNL star Darrell Hammond (with Lorne Michaels, Whoopi Goldberg and SNL cast) Q&A with director Michelle Esrick.
Sunday, November 3 All Day Salute to Sober New York Filmmakers – with films by Issa Ibrahim (Pop Music Voodoo), Susan Campanaro (The No-Matter What Club), LeeLee Stranger (SLAW), Neal Hemphill (Horace), Terrence Crawford (Crystal City) and many more.
Thursday, November 7 Live Musical Performance by Ricky Byrd Rock 'n' Roll Hall of Famer and "Recovery Troubadour" 
performs and introduces Elton John's "Rocketman" – $10 for film & performance
Founder Leonard Buschel, shared "The festival is for people who love film and have an interest in the human drama and comedy of people dealing with issues of dependence, mental illness, addiction and recovery." He added, "None of this would be possible without the support of our sponsors and the filmmakers who seek to share their work with the world."
Other generous sponsors include: Avenues NYC, Coalition For Behavioral Health, Project Renewal, Hazelden/Betty Ford, Caron, Center For Optimal Living, High Watch Recovery Center, Ben Levenson Foundation, Pinelands, Alina Lodge and Simple DCP.
Leonard Buschel and filmmakers are available for phone interviews.
Facebook
Twitter: @ReelRecoveryUS
Instagram: reel_recovery_film_festival