FOR IMMEDIATE RELEASE                    
Sept. 4, 2018
EX-ADDICTS and ALCOHOLICS HAVE THEIR OWN FILM FESTIVAL

The Film and Recovery Community's Annual Event Announces 2018 Schedule 
New York, NY — The 6th Annual REEL Recovery Film Festival & Symposium unveils this year's program and events taking place November 2-8 at the Village East Cinema in the East Village. The REEL Recovery Film Festival & Symposium was created in 2008 by Leonard Buschel to shine a light on the ongoing epidemic of substance abuse and mental disorders and to raise awareness and reduce the stigma around these important issues. "The festival is for people who love film and love being exposed to new filmmakers. And who have an interest in the human drama and human comedy of people dealing with issues of dependence, addiction and/or recovery. When someone decides that their life is greatly improved by not drinking or taking other intoxicants, they don't lose their artistic sensibilities. We keep our intellect and we keep our cultural interests very wide and we take what we learn in recovery rooms into the world. It is a bridge to a new life," shared founder Leonard Buschel.
We will be hosting an eye-opening documentary about surfing legend, Andy Irons, entitled ANDY IRONS: KISSED BY GOD, directed by Steve Jones and Todd Jones. Award-winning documentary, UP TO SNUFF, starring W.G. 'Snuffy' Walden, directed by Mark Maxey, featuring actor Martin Sheen ("The West Wing", APOCALYPSE NOW), the legendary Eric Burdon (lead singer, The Animals), and writer/producer Marshall Herskovitz (TRAFFIC, THE LAST SAMURAI, BLOOD DIAMOND; "Thirtysomething") will screen as well. Shorts and feature-length narrative films include "Cleaner Daze" by Tess Sweet, "Holly's Girl", by Paulina Lagudi, a thriller about bulimia and from the tri-state area, Paul Marra director of "Red Vette October."
Leonard Buschel and filmmakers are available for phone interviews.
For more information:
Ahbra Kay Schiff
Director of Operations & Outreach
ahbra@reelrecoveryfilmfestival.org
818.762.0461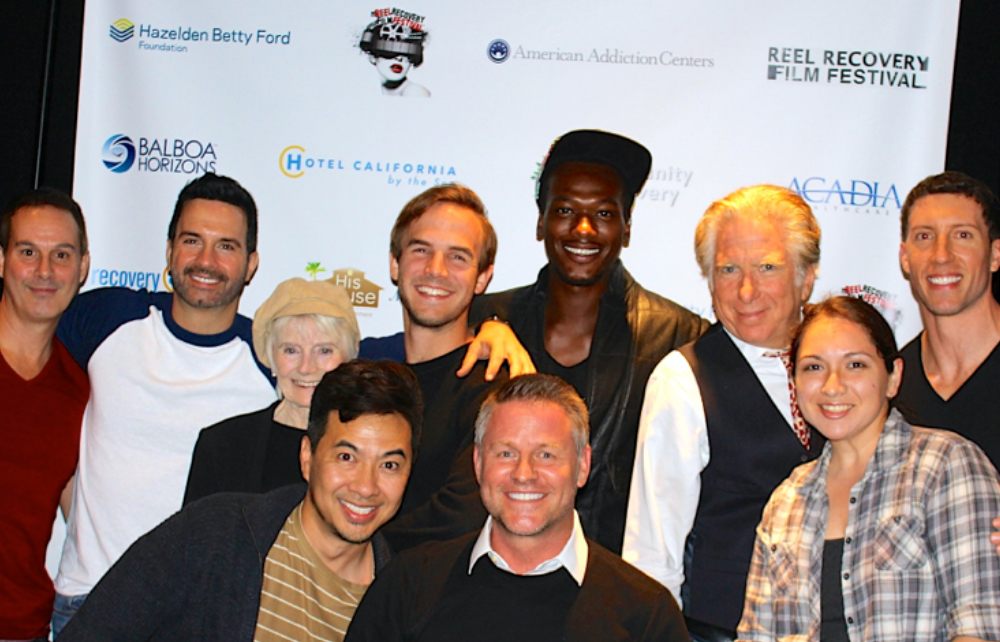 ***